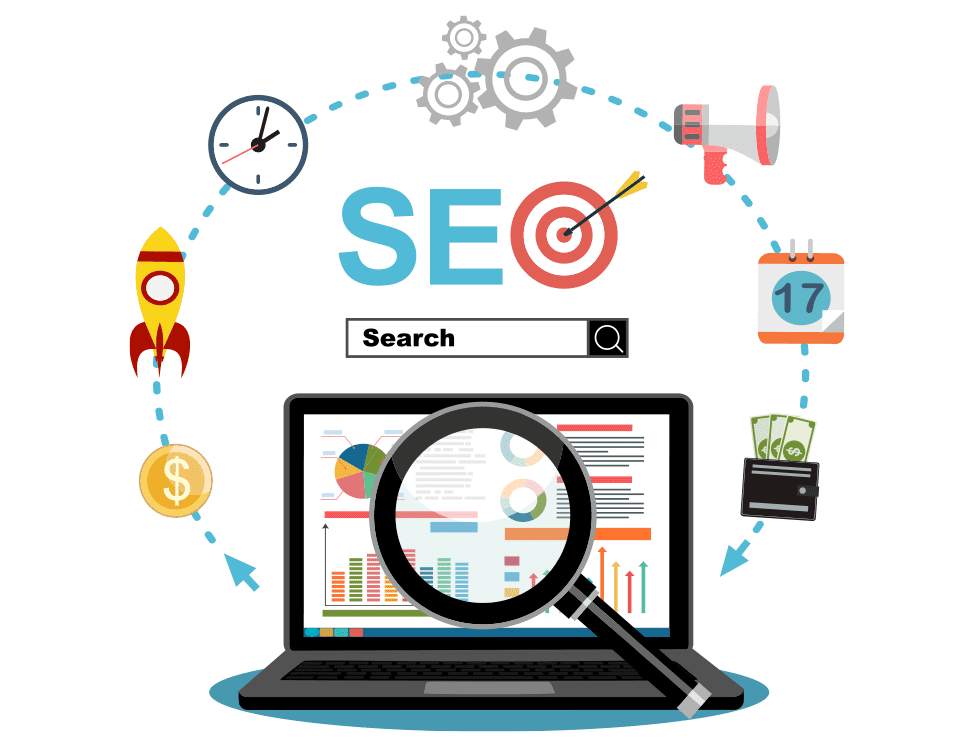 Search Engine Optimization Services
Search engine optimization, or SEO, is the method of ranking higher in search engines in order to increase the traffic to your website. In order to have search engine success, it's vital that you understand what SEO is, how it works, and how we make the most of it for your website.
SEARCH ENGINE OPTIMIZATION
What SEO Is and How It Works
When you make a search on any popular search engine, you've likely noticed that the first few results are sponsored results, meaning they were paid for by the website owner. The results below the sponsored ones are what are known as organic search results. These organic results are where SEO comes in, and it leads to organic search traffic on your website.
 All search engines have bots that will crawl pages of websites to collect information from the pages and then put that information into the index for the search engine. Algorithms then use this index to determine how websites should show up in the results for different search terms. The goal of these algorithms is to give search engine users relevant, current, and successful results for their search terms.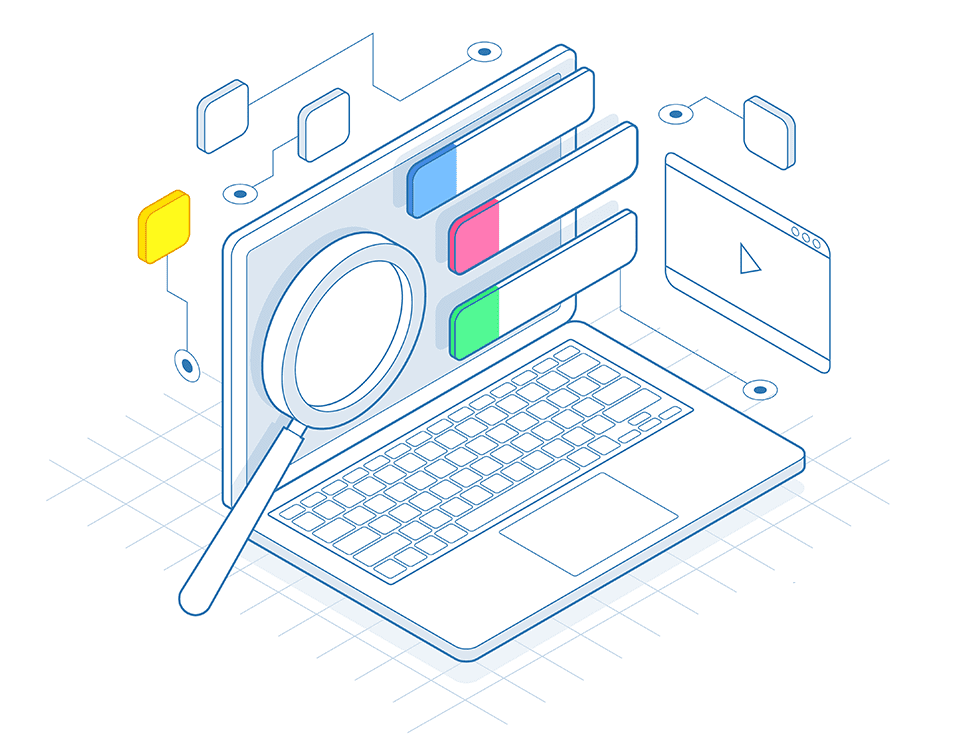 What Search Engines Look For
While bots are crawling through websites, they are looking for specific aspects of the site which will help determine where a site should rank and how reliable and high-quality the content is.
Links: Links from outside websites look like votes of confidence to both users and search engine bots, increasing your reliability and, therefore, rank.
Content: Having relevant and quality content is a must for having successful search engine results.
Structure: the structure of the HTML for your website pages is incredibly important because it allows bots to successfully analyze your pages. We make sure to do things like including keywords in titles and headings to optimize the structure as well!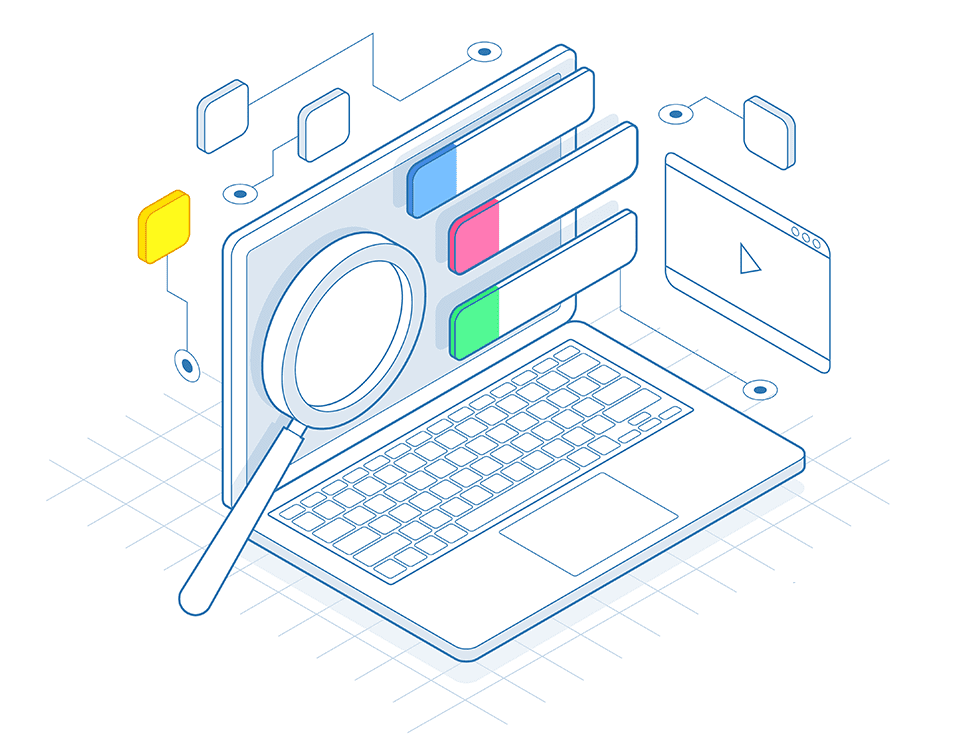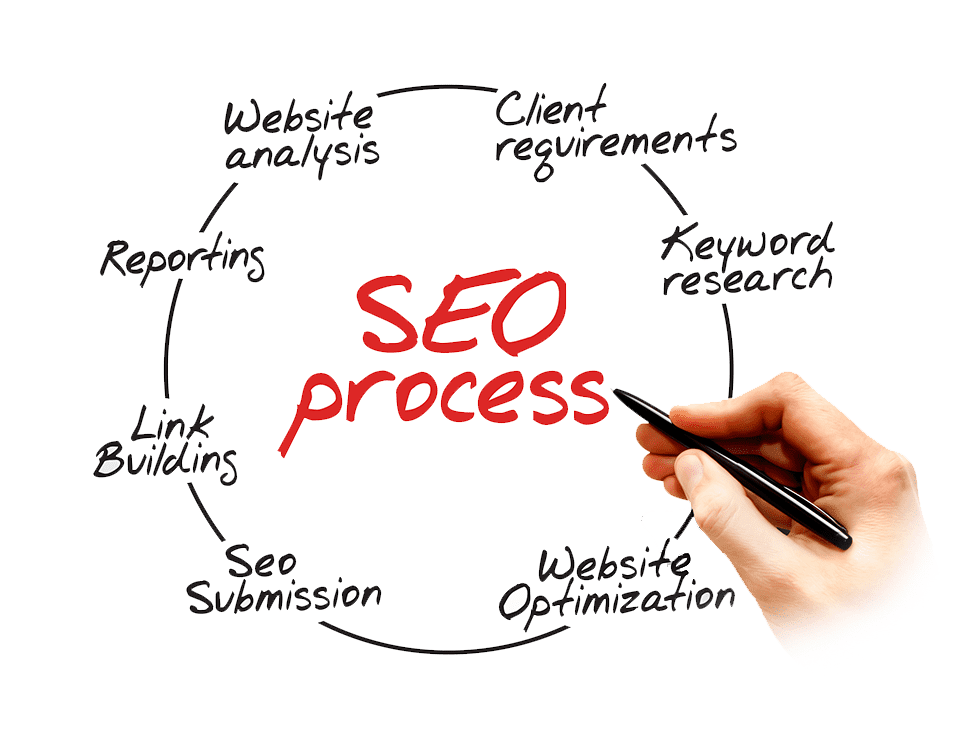 SEO marketing is one of the biggest ways that your potential customers are navigating the Internet, even though they may not realize that's what's giving them their results.
 SEO marketing determines where your website lands on the results page for any given search parameter. Research shows that the top result on a search will receive around half of the total traffic for those search parameters.
In addition, only around 2% of users will navigate beyond the first page of results, making it incredibly important to get your website to rank high on relevant search terms. Understanding SEO and how it works will allow you to achieve your desired results in this area.
Techniques for Using SEO
Now that you know the basics of SEO and how it works, it's time to learn how we can begin using SEO to optimize your organic website traffic!
Keyword Research
While time-consuming, one of the first steps to successfully navigating SEO is doing thorough keyword research. This is the process of learning what keywords your website is currently ranking highly on, if any, as well as determining what keywords we should be targeting for your rankings.
When choosing what keywords we want to optimize, we don't want to simply go with the most common keywords that are relevant to your company and website. Keywords that are high-level and popular will likely have more competition, making it harder for you to rank highly. Instead, we choose keywords that are specific to the niche you want to reach. Choosing specific and targeted keywords will allow you to rank higher and have more success.
While keyword research is often the first step of SEO, it shouldn't be forgotten as we move forward. It's important we keep your keyword research ongoing. This involves dropping keywords that aren't performing well, tweaking words to perform better, and adding keywords if your company expands.
Content Marketing
Now that we have your keywords in mind, we will begin implementing content marketing into your strategy. Content marketing allows us to provide your website visitors with relevant, focused, and attractive content throughout your site. Depending on the status of your website currently, this could simply mean tweaking wording or images on certain pages, or it could mean a full overhaul of your website.
When building up the content on your site, it's important we look at the content on other sites to see what is performing well. This is a good time for us to check out your competition by searching our targeted keywords and seeing what the top-ranking websites look like. While we will never copy other sites, we can use this research to help you see what type of content is attracting visitors in your niche and model your content after that.
Link Building
As mentioned earlier, having links to outside websites is one of the elements that bots look for when determining the quality of your website. Link building is the act of including backlinks into your content or links to other pages.
 It's important to note that search engines aren't looking only at the number of links that are on your page, but they're also looking at the quality of those links. When choosing outside pages to link, we make sure we are choosing ones that are relevant to your page, reputable, and positioned into the text on the page (also known as embedding).
On-Page Optimization
Including links is important, but it's also important to optimize the content on your page as well. On-page optimization is the broad term for anything you can do directly on your webpage in order to increase your SEO rankings. There are many elements of on-page optimization that we will consider when reviewing your webpage.
Technical: includes server speed, source code, and IP address
Content: includes text, text elements, graphics, videos, and meta tags
Internal Links and Structure: includes internal linking of pages, logical structure and crawl depth for bots, URL structure, and focus.
Design: includes mobile optimization, size of files, and call to action
Takeaway
In order to receive organic website traffic from search engines, it's incredibly important to utilize SEO throughout your website. Learning what SEO involves can feel overwhelming, but when you start off small and work your way up to the details, it becomes more manageable. Plus, when we are using SEO correctly, you will see an increase in both website traffic and sales or conversions, so it's worth the time and effort we put into it!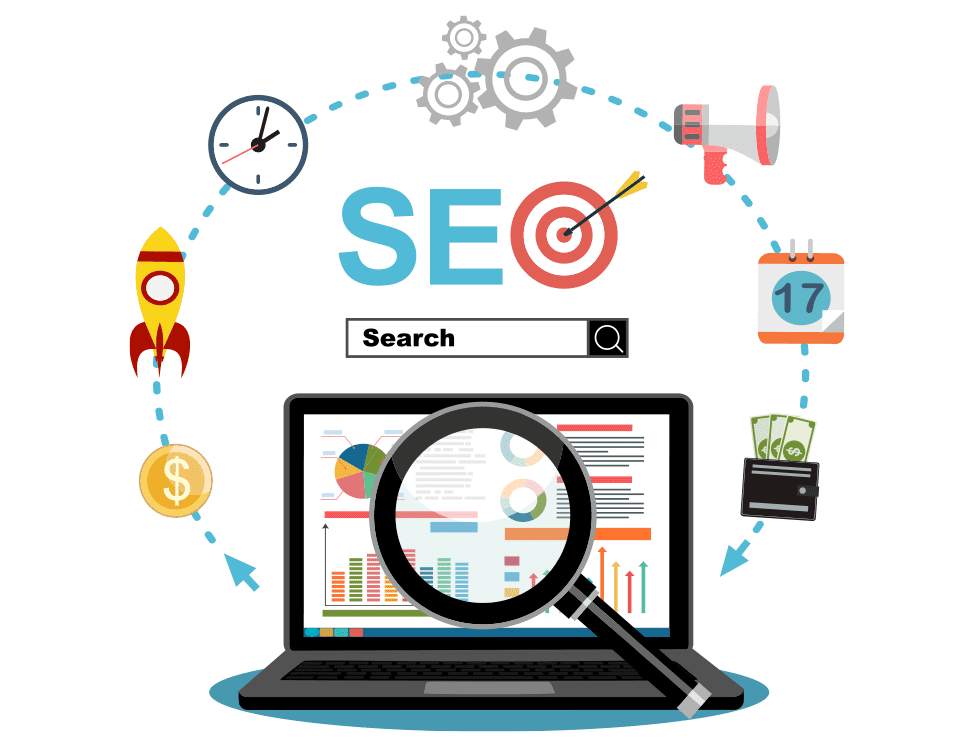 Search engine optimization, or SEO, is the method of ranking higher in search engines in order to increase the traffic to your website.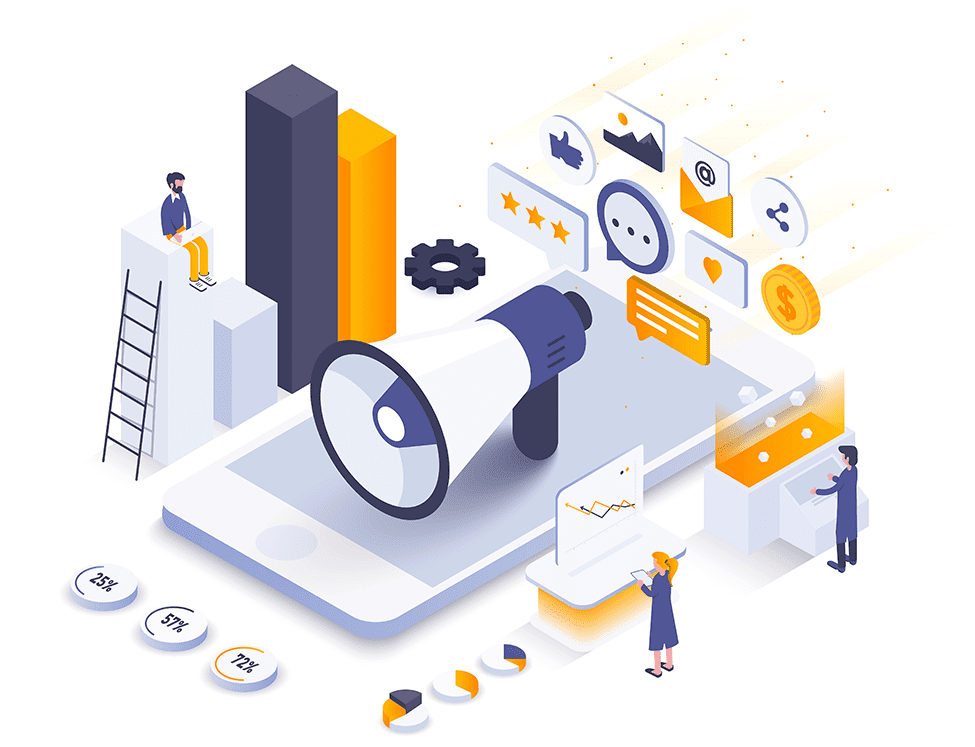 With how important technology is in our everyday lives, it makes sense that it has become the center of advertising as well.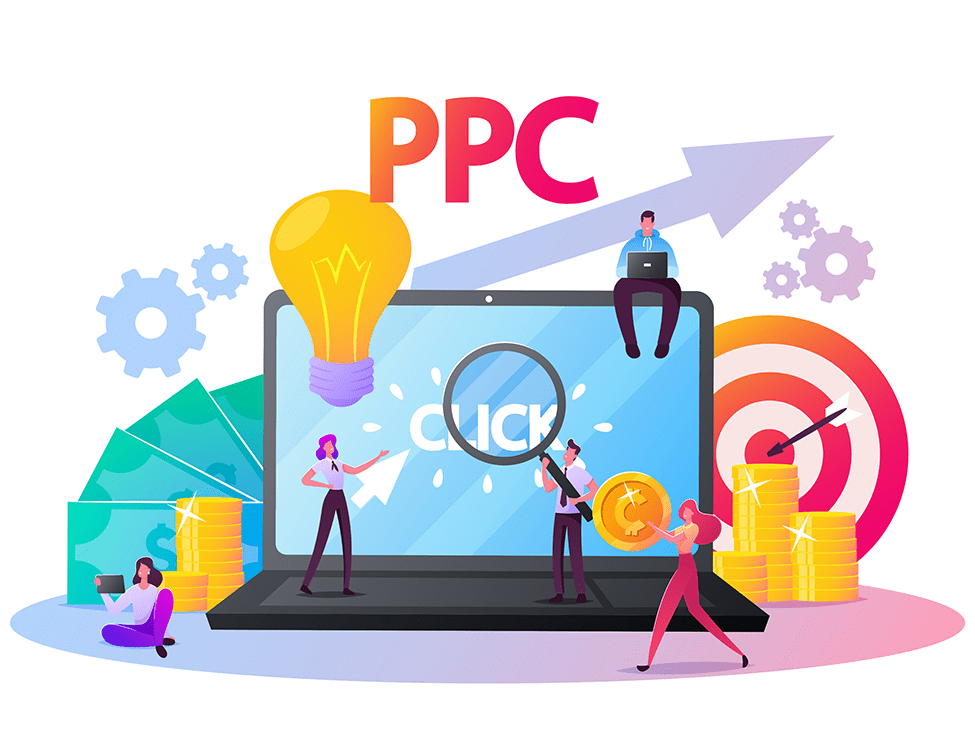 Pay per click marketing (or PPC) is one of the most beneficial ways for you to build up your success in search engines in order to get more traffic onto your website. If you haven't used PPC before, it's important to know how it works and why it's such a vital tool for your online business.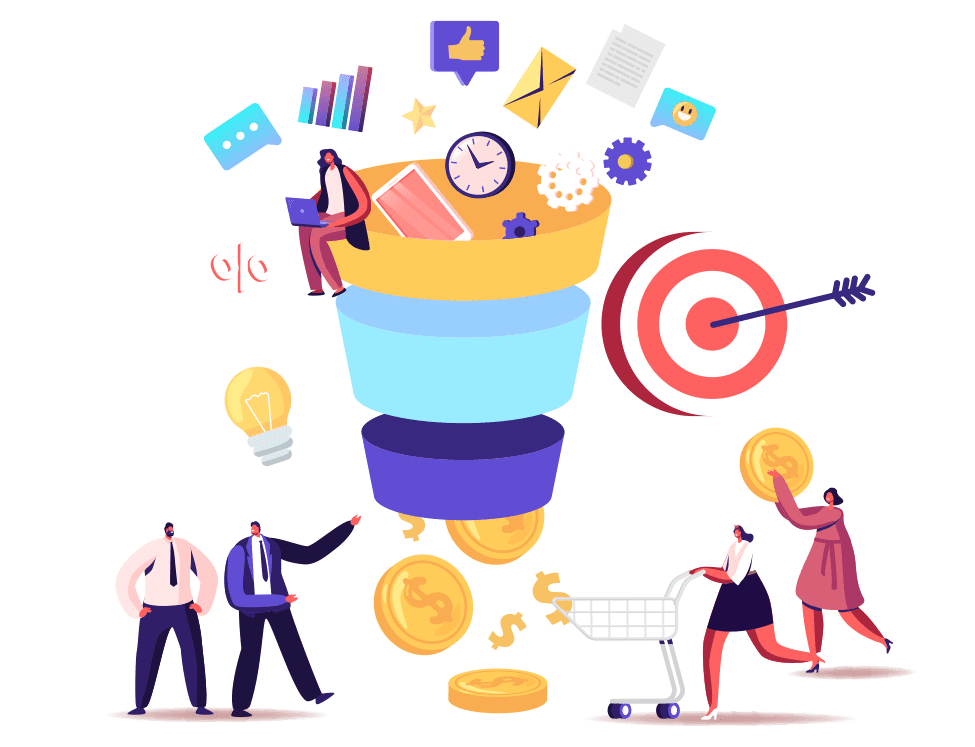 While getting traffic on your website is a good goal to have, it can't be your only goal if you want to have online success. For that, you need to make sure you are converting visitors into customers when they click on your website.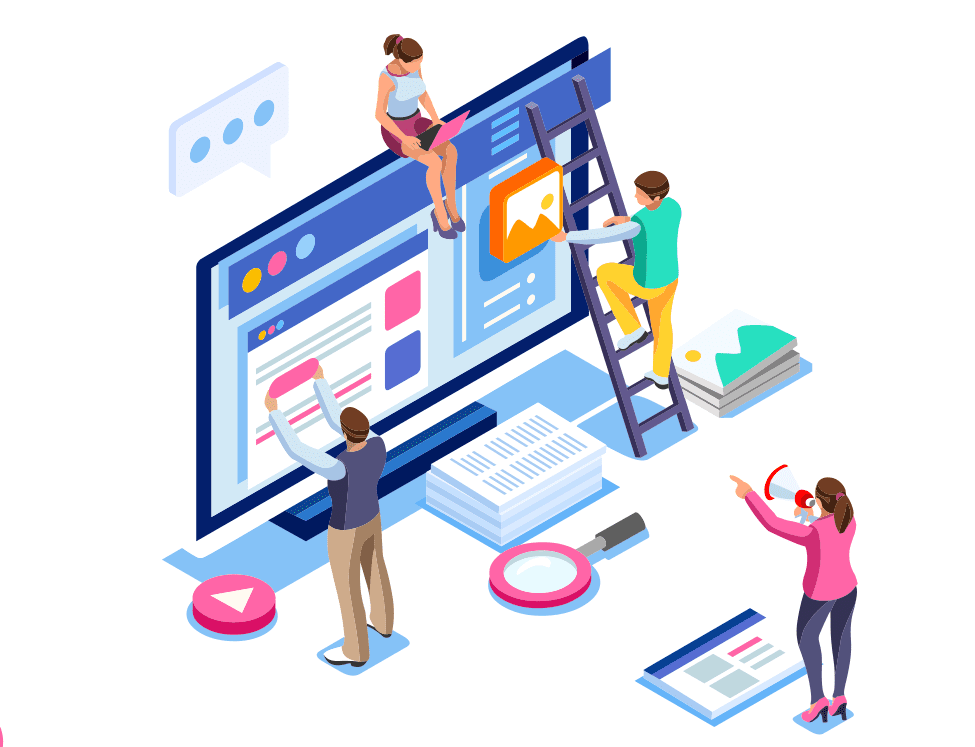 Online marketing includes what's called display advertising, which is any style of visual advertisement we can use online to promote your business.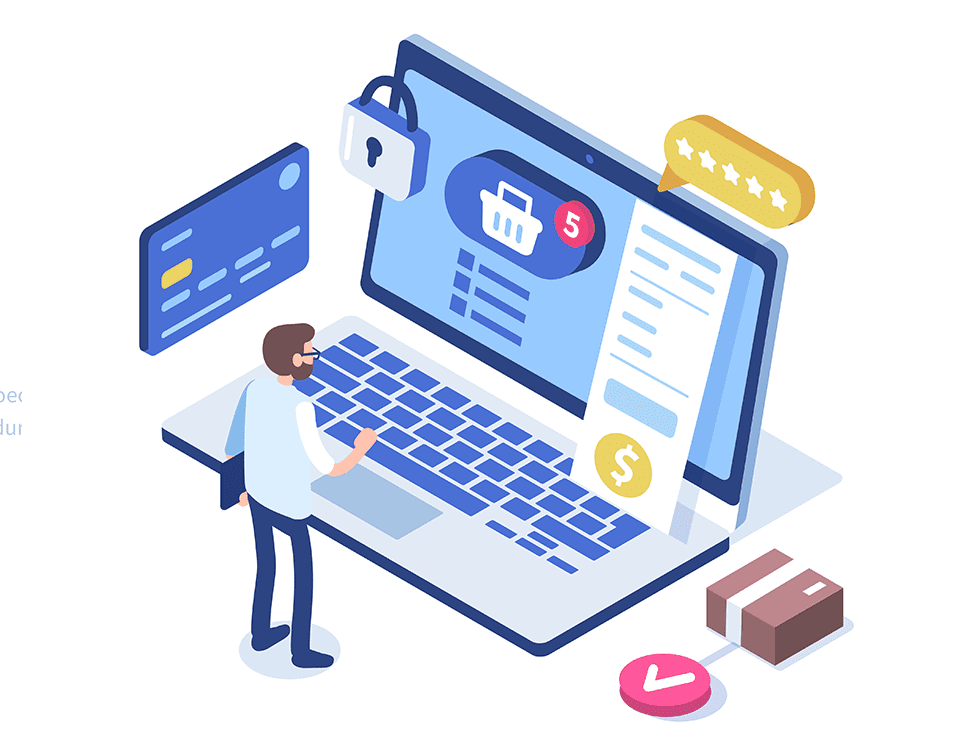 If you sell a good or service, then creating an e-commerce platform is an essential part of running your business. E-commerce sites allow you to make sales online, so it opens you up to a much larger potential customer base.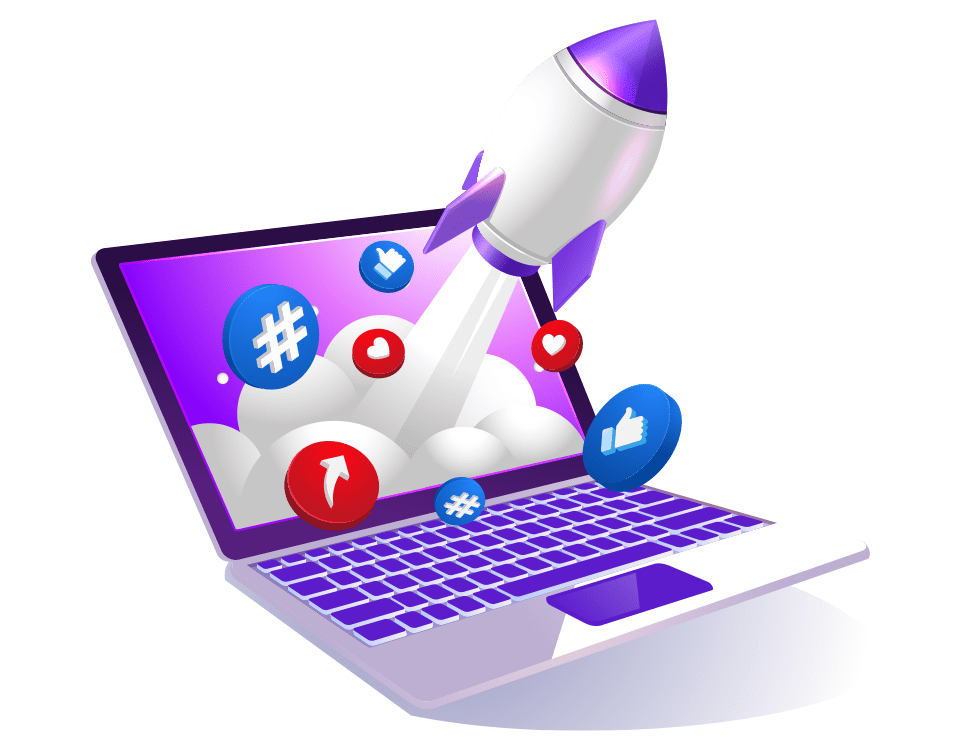 With the majority of consumers using at least one social media platform, they have become a great platform to not only reach potential customers with advertisements but to interact with existing and new contacts alike.
It can be overwhelming to try to keep up with every aspect of marketing for your business, especially if you're experiencing an uptick in conversions and traffic.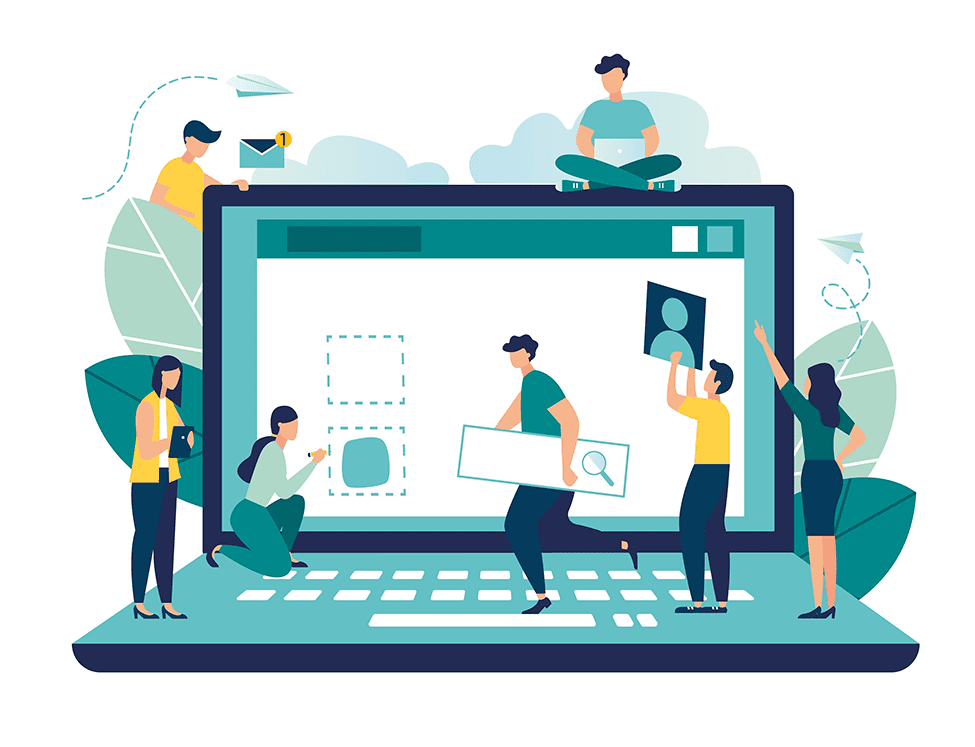 Having a great website is a crucial part of having an online presence in today's marketing world. In order to create a good website, you need to understand the elements involved and what makes a website stand out from the crowd.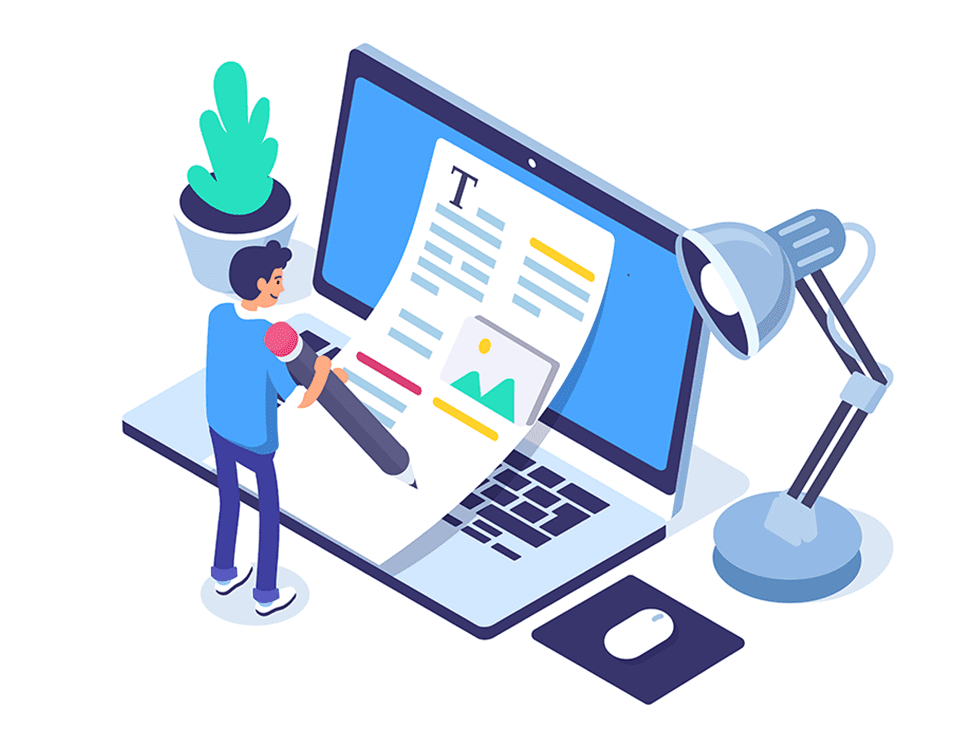 Having great copy on your webpage is essential to having a solid marketing approach, which will allow you to have higher conversion rates.
For a free estimate for your individualized advertising plan
Performance Based LLC wants to help your business achieve its full potential. We have worked with countless clients who have seen results that they couldn't achieve on their own.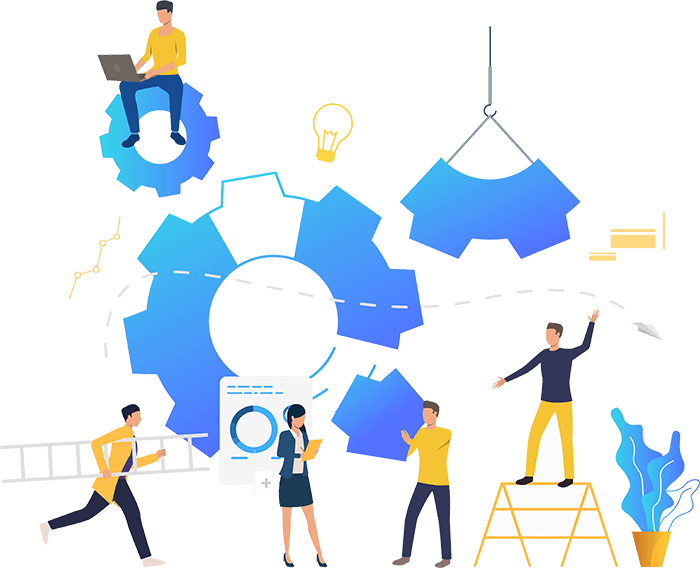 Sign up for Newsletter
to stay updated with marketing tips and tricks, as well as strategies to help improve your online presence.